Doula Services
As your doula I am here for you from pregnancy through postpartum. I offer bereavement and special circumstance doula services as well. Women deserve support throughout any stage of, or decision they make beginning with pregnancy. I am trained to provide continuous support (physical, mental, & emotional) along with various comfort measures to help cope with discomfort and pain during labor and birth. With my knowledge and experience, I can help gather information you many need to make decisions that will best fit your situation, as well as for your desired birth experience. I can provide reassurance and perspective, and help with any resources you may need reference to. Non-medicated births are not the only births I support! If you decide on a medicated birth and aren't looking for a birth doula-I am available for prenatal and postpartum doula work. If you are choosing to have a medicated birth, but still looking for support to keep labor progressing, comfort, and during delivery I can absolutely work with you in that as well. I am able to suggest labor progress techniques, relaxation, breath and sounding suggestions, prenatal, labor and birth positioning, as well as other comfort measures using my birth work supplies which I will explain and share at our initial meet. I will offer you a personalized birth story and though I am not a professional photographer I will take photos for you along your journey. I will refer you to a professional photographer if requested. I will refer you to medical support staff if necessary. I am certified for childbirth education through an apprenticeship and mentor. Although I can answer questions and do private mini sessions, I will refer my clients to a childbirth educator that I think will best suit them depending on their needs if they end up interested in taking a full childbirth education course. Placenta Encapsulation is included in my doula services, and discounted lactation services are offered to my clients.
My overall goal is to help make your birth journey match your perfect visualization. In addition, I am available for hire during pregnancy for shower planning, general baby planning, registry, and nursery design. This is not included in my doula package so let me know if this is an interest you might have. As your doula, I can also be hired me as your placenta specialist, your encapsulation will be offered at a discounted rate as part of the package. The fee for my doula package is $1,075. For any additional questions or booking please connect with me anytime.
For families looking for a birth photographer I recommend Forever Moments Photography.
For families looking for a holistic consultant specializing in spirtual healing and preparation for birth and parenthood I recommend contacting Nina Ketscher for more information on her services.
Placenta Encapsulation
As your certified Placenta Specialist I will meet with you during your pregnancy at least once or twice to come up with a personalized plan with your wishes for you and your baby's beautiful placenta. I go the extra mile and take extra steps to ensure sanitary conditions as well as professionally package and seal all contents delivered to you. During the process I take detailed notes and keep record of weights for the future if you end up with any curosities or unanswered questions. I believe that encapsulation is necessary for a positive postpartum period and is part of the natural birthing process. There are many links on my Social links and research page, and a placenta encapsulation faq on my services page if you're looking for more information. It is an honor to be trusted with such a sacred practice by you and your family, thank you for your interest!
Services listed below do not include pick up and drop off of placenta. Packages below include client drop off of placenta and specialist mail completed package to client.
Please note that I am happy to pick up and drop off the placenta and packages upon request.
I wanted to have an option available to everyone, including those who would like to save money on encapsulation packages and travel fees. A travel fee will apply for specialist pick up and/or drop off of placenta and package. You may also have the specialist pick up the placenta and mail the completed package.
Packages
Gaia Nourish Basic- Placenta capsules, tincture, print, and cord keepsake. $165
Gaia Dream- Placenta capsules, tincture, print, cord keepsake, and umbilical cord dream catcher. $215
Gaia Solei- Placenta capsules, tincture, print, cord keepsake, umbilical cord dream catcher, and placenta extra. $255
Gaia Retreat–Placenta capsules, tincture, print, cord keepsake, body or lip balm, and a custom facial at Real Beauty. $285
Gaia Close Up-Placenta capsules, tincture, print on canvas board (if preferred), cord keepsake, and newborn photo shoot at Kara Lofthouse Photography. The shoot includes 1.5-3 hours of shooting time, 35-55 high resolution edited images, print release form and rights to photos, as well as mobile travel with studio and props. $439
Non-package services include:
Placenta Encapsulation: Raw, TCM, or heated. Added herbs or original. Please see the faq page for more details on the methods of encapsulation I provide. This is encapsulation only, no extras. See below for package options. $150.
Placenta Print: A beautiful watercolor paper keepsake included in all packages, unless you request one not be made. You also have the option having it on a canvas board or laminated. I can do them stained naturally with blood or colorfully stained with food grade icing dye. Upon request and for an additional cost, I will stain naturally with a food of your choice depending on color desired. For more photos check out Gaia Care on Facebook. $15
Umbilical cord keepsake: Your baby's cord is dried into any desired shape, this is also included in my basic encapsulation package. This keepsake can also be denied and will be instead added to the capsules. $5
Umbilical Cord Dream Catcher: A special keepsake in which you and your baby's bad dreams should perish. For more information on the origin of the idea, or how to prepare for hanging and blessing the dream catcher, please connect with me. I can also provide you information on the origins of preparing the dream catcher for hanging and blessing. $15.
Placenta Tincture-Gluten Free: The four ounce bottle will default to the method of encapsulation you choose unless otherwise planned with me. The benefits of a tincture are slightly different than encapsulation as the tincture lasts for many years, the capsules loose effectiveness after two years. Also, the tincture can be used for mama or baby. It can balance hormonal fluctuations such as puberty or most specifically during menopause (which has many of the same hormonal reactions as birth and postpartum), soothe indigestion or colic, decrease insomnia, ease anxiety, can relieve teething pain, aids in trauma, transition, or distress (such as the first day of school, daycare, etc for mama and baby), and help during childhood illness (cough, fever, rash). If you are loving your capsules and would like to purchase a tincture in the future, you have that option as well, and just need to save at least 5 capsules for me to do so. $25.
Extra placenta related services include:
Berry Flavored Capsules-Pretty purple berry capsules are great for mamas who are a little iffy about consuming their placenta-this makes it more like taking a multivitamin with a berry taste and a pretty purple visual. It's also great to have a berry burp! Anyone who's taken DHA or fish oils knows that supplement burps can be quite unpleasant. $25
Placenta mini cookbook- If you choose to only encapsulate a portion of your placenta or keep the infusion from steaming, I can provide you with this mini cook book. It includes smoothie recipes if you choose to freeze a few small raw pieces of placenta, and also includes bone broth recipe. $5
Placenta body and stretch mark/scar balm: (basic-all purpose, black-drawing salve, or itchy-allergic reactions, hives, rashes, etc)–herbal or essential oil option here as well as and delivered in a four ounce jar. Please connect with me for more information if you are interested in this service. The details are minimal so that we can choose the best method for you and your specific needs. $25
Specific balms and oils: Please connect with me for more information on the specific balms and oils listed below if you are interested. The details are minimal so that we can choose the best method for you and your specific needs. $15-$25
Lip, diaper rash, om balm (natural alternative to vicks), and thrush balm (I can make a natural herbal balm or I can do a balm almost identical to Newman's.). These can be delivered in a one or four ounce jars. These can be made with or without placenta.
Colic tender tummy massage is delivered in a two ounce dropper.
Mamas bottom spray is delivered in a four ounce spray bottle with or without padsicles. The spray has organic and therapeutic grade ingredients only including which hazel, aloe, vitamin e, and essential oils. You can order the spray alone or add padsicles to help soothe lady parts tearing and bruising.
Lactation cookies w/ or without Placenta powder: organic and gluten free-can be made with the capsules or delivered at a later date. I also have a variety of cookie flavors for you to choose from. $15
**I am open to any additional requests regarding the services such as size or additives in order to accommodate you and your family's needs. I am also able to help collect any information and possibly assist in a ritual you may be interested in. If you would like details on pricing for the extra services and packages, please connect with me.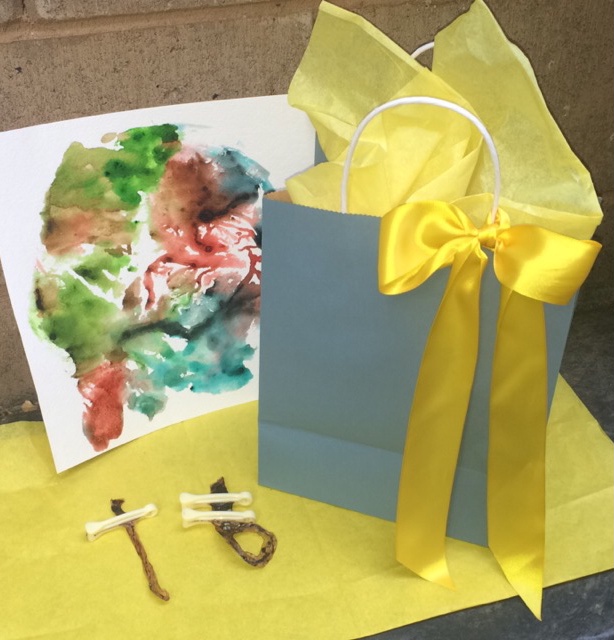 Breastfeeding and Lactation services
As a International Board Certified Lactation Consultant (IBCLC) I teach breastfeeding classes, offer prenatal breastfeeding plans, and provide lactation consulting. The need for support goes beyond the blooming belly, I can support you during pregnancy and also through the early stages of breastfeeding. I will educate you on in-depth knowledge of breastfeeding, and can assist in research and referrals regarding any questions and concerns you have that I am unable to answer. I also provide private breastfeeding classes for couples and groups upon request. Your $125 private initial visit will include 60-90 minutes of lactation counseling in the comfort of your home to set your breastfeeding relationship in a positive direction, whilst addressing and solving any current problems. Follow up visits are $75. My purpose is to help you safely meet your breastfeeding goals with comfort and ease. I see patients at Midtown Nurse Midwives' Breastfeeding Medicine Clinic, MiLC and offer home visits.
Breastfeeding was also something I never thought I would fall in love with, but that has definitely changed. I believe that every mother who wishes to breastfeed should have the education and support that she needs to maintain a successful breastfeeding relationship with her child however she chooses to do so. Working and stay at home mamas all need support. Through my past leadership role with La Leche League I try to make this possible for every mother. Please see the LLL website for local meetings where you will be able to use the search bar to locate a meeting near you. We still have a local breastfeeding support page on Facebook for more contacts with local mothers. If you have trouble please connect with me.
Art and Craft Workshops
I hold art and craft workshops for children in attempt to bring our community together whilst encouraging activities of creativity and expression. So far we have done indoor and outdoor workshops. Please check the community page for these events. I do two a week at my business BusyKidz now, if my community page directs you to Facebook please visit BusyKidz Facebook. If you are interested in a workshop and would like to schedule one with me please connect with me.
Payment and Insurance Reimbursement
Please contact me with your insurance information to discuss coverage. I accept many insurance plans, and can help with others.
I believe that in my part of the changing the way we birth in America, birth services need to become available to more women and families. I can set up payment plans with any client. Upon our agreement, and your request I will produce an invoice for you to present to your insurance company and pursue coverage. I am willing to work with you throughout the claim and draw up anything additional that can help on my part. With a prescription, the cost of lactation consultations, doula services, breast pumps, and placenta encapsulation are often covered by PPO insurance. The following plans typically provide this coverage: Aetna, Anthem Blue Cross, Blue Shield, Cigna, Healthnet, United Healthcare. For doula clients, the sooner in your pregnancy that you book my services, the greater chance that you will have minimal out of pocket costs. Services are billed to your insurance company on a per visit claim (not as a total doula package). Usually, the more visits, the more reimbursed, so the sooner you contract with me, the more financially advantageous. Often responses from the insurance company take a month or two. To ensure that you have coverage, I recommend that we submit your first claim prior to 30 weeks. Early birds wind up with the most savings! To go over more payment options please connect with me.
Placenta encapsulation faq
What is the placenta?
The placenta is the only organ that grows itself that we are not born with yet passes itself. The placenta grows with your baby during pregnancy and is a spectacular support and life system for your baby, and you in many ways as well, although it grows mainly from your baby's cells.
What is Placentophagia?
The process of a mother consuming her placenta. The most common way is through encapsulation.
What are the benefits of encapsulation?
Preventing and lessening the risk of postpartum depression or 'baby blues'. Replenishing your iron from blood loss during birth and to prevent post birth anemia. Lending you a consistent flow of oxytocin long after your birth euphoria ends. Providing the HPL hormone to help establish early and healthy milk supply. To stabilize your ever changing hormones post birth. To replenish your B vitamins and energy that were used during the labor and birthing process. Protection from infection and bleeding due to retained placenta tissue or membranes. Offer natural pain relief from the labor and birth of the baby.
How long do the capsules last?
Capsules do NOT last indefinitely in the freezer. I professionally package and wrap all of my items. Placenta capsules are intended for the postpartum period. A baseline description of storage and time (without details that come with your capsules and tincture) is, after one year, if you still have capsules left they should be moved into the freezer. After two years your capsules should not be consumed. If you are coming up on two years and want to make a tincture I can do that for you. If you know before hand that you want the long term benefits of a tincture but you feel that the two ounce bottle is not enough I am more than happy to make a plan that works exactly with your needs.
How do I choose a specialist or doula since there are so many offering similar services?
First and foremost, follow your mommy heart. See who you jive with the best. Secondly, evaluate the education and training of your birth professional selections. Ask as many questions as you need, and once it clicks-you will know:)
What is third stage labor and delayed cord clamping?
Third stage labor is the birth of the placenta. In normal circumstances, if a mother is not having excessive bleeding, waiting for the placenta to be birthed on its own has optimal outcome. Encouraging the mother to breastfeed often and early after birth causes the uterus to involve, detaching the placenta naturally. In some circumstances (such as hemorrhage, placental abruption or retained placenta), the placenta may need gentle facilitating to be birthed. Following third stage labor is "breaking the bond". The most desirable ways are delayed cord clamping, cord burning, and lotus birth (encapsulation is still possible using this method, if you are interested please be sure to connect with me so that we can go over the process together). During delayed cord clamping It is recommended to wait at least 3-10 minutes before clamping a newborns umbilical cord. Instead of using a plastic clamp, umbilical string or tape is preferred. Waiting up to 3 hours has the most effective results for the newborn. The placenta is still functioning for the newborn, and even passes on cancer fighting T-­Cells through the umbilical cord into the newborn post­ birth. Allowing time for the nutrient and stem­cell rich blood to enter the newborns body ensures that the newborn with have the best possible start to a healthy, long life.
What if I live too far for your services?
If you're outside of my area of travel you have the option of being referred by me to a specialist in your area, or paying for shipping. If you would also rather pay shipping than your travel fee this is an option for you as well. If you're interested in shipping your placenta to me, please connect with me.
What is Raw vs TCM?
TCM (Traditional Chinese Medicine)
For thousands of years, Traditional Chinese Medicine (TCM) has recognized the placenta as powerful medicine used to increase scanty lactation and augment the Qi, life energy, after the birth. Translation? Dried placenta is used to bring the postpartum mother's body back into balance, replenishing what was lost during childbirth.
Cooking the placenta is an integral part of the formation and action of the medicine. The placenta is gently steamed with herbs, sliced thin and dehydrated. It is then ground into a powder and put into capsules. In Traditional Chinese Medicine raw goods are generally considering cooling. Within the TCM framework, raw placenta is considered cooling and isn't recommended as a general rule for the tonifying purposed of nourishing blood and restoring energy. You can also request I just steam the placenta without herbs, go about the heat component, and do the heated original method.
Raw Placenta Capsules
Some women prefer to skip the steaming process and have their placenta encapsulated raw. Enzymes are lost when food is heated above 118 degrees and it is possible that the hormonal content is also reduced when cooking. For these capsules, I gently clean and slice the placenta into tiny thin strips. These are dehydrated at a low heat until dry, ground into powder and encapsulated. Placenta that is dehydrated raw is a very different medicine than the TCM preparation. Women have called these capsules their "happy pills" and report phenomenal energy levels while taking them. Raw placenta is extremely high in hormones such as progesterone and oxytocin. This method is contradicted for women with anxiety or sleep concerns due to the nutrient and hormone dense capsule. Midwives have traditionally used fresh placenta to stop bleeding immediately postpartum by slicing off a piece of the maternal side and having the mother put this between her cheek and gums. The high hormone levels cause the uterus to close down and bleeding is diminished. Raw encapsulation yields about 20% more capsules than TCM.
How many capsules will I get and how long does the process take?
The average placenta yeilds 100-150 size 00 capsules. The entire process takes about fourteen, but up to twenty four hours total. I will deliver between one to three days of pick up.
Is this sanitary/can I get sick?
The risks of placenta encapsulation are few as long as your specialist is following strict safety, disinfecting, and sanitizing protocols-as well as understanding what the contraindications for consumption are. I can guarantee none that I have control over will happen. I am certified through an extensive twelve week program with Full Circle Placenta and involved in their ongoing education opportunities. I take this part of my practice very seriously because I know that many families have initial concerns when deciding on encapsulation. Almost every supply I use are all disposable and what is not I disinfect and sanitize before and after I practice-following strict OSHA blood borne pathogen, and health and food safety guidelines. Both of which were part of my specialist training. My workspace is also throughly disinfected and unaltered throughout the process. I wear scrubs or an apron, a mask, and gloves throughout the process. As well as label, professionally package, and seal every item delivered to you. I require that every client allows me to look at their blood panel to be sure of any contradictions to the method of encapsulation they choose as well as the safety. The information is always kept confidential. Being able to look at the blood panel gives me the chance to ensure safety for everyone who could be affected as well as choose the correct method of encapsulation for you. I offer a wide variety of services, including the raw method, which is why you may not hear of this requirement from other specialists.
I want to have delayed cord clamping, does this affect encapsulation?
No! Delayed cord clamping does not negatively affect the encapsulation process. I actually encourage my clients to become familiar with the procedure, and I give educational material during our initial meeting.
Can you encapsulate in my home?
Yes, there may be an additional fee for the extra time away. I prefer to encapsulate at my home so that everything is done in a more timely manner and so that I am out of your way, also full discretion of your choice to encapsulate is maintained. Please read this link on Location of Encapsulation to help make your decision.
Is this cannibalism?
In my opinion, no. Here is why...Cannibalism is the eating of human flesh. Flesh is defined as being muscle and fat; placenta is neither. Cannibalism, is consumption of the flesh of someone or something that has been recently killed. Placentas, do not qualify. Arguments against placentophagia state that we are not supposed to consume anything that comes from our own body. Except, we feed our infants milk produced from our breasts, which is perfectly designed for that purpose. So in my opinion, the placenta perfectly designed for consumption by the mother.
Do you have more photos of the process and services you provide?
Yes, my Facebook is the best place to see them! This is a great place to see the variation of prints I have done as well.
Do you have research backing up placentopagia?
Yes, please see Social Links and Research. If you have any questions or need further clarification, feel free to connect with me.